XIAMEN GOLDEN HUANAN 20 YEARS OLD
27-12-2021
In 2001,

You set sail, bravely rise to the forefront,
Step into the trade industry,
Created a chapter in the history of Jinhua South.
In 2021,
You are 20 years old, and your initial heart is like a fire,
Still not changing the feelings of a child,
Insist on innovation and start again.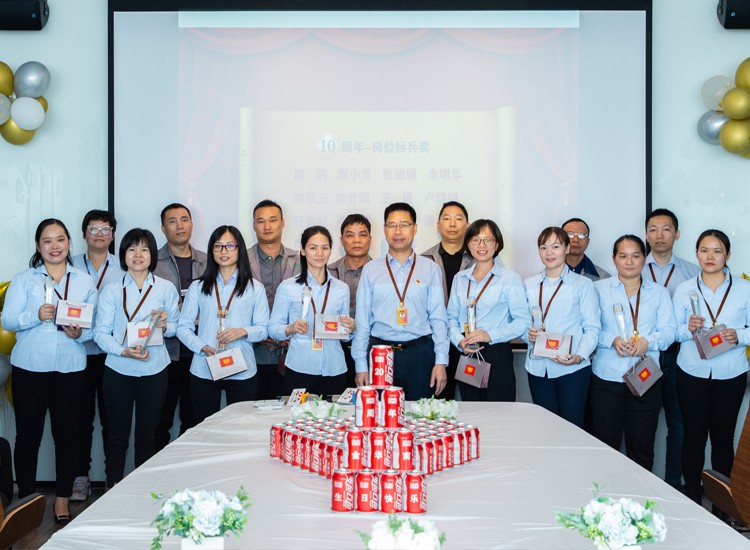 Due to the epidemic situation, Jinhua South Group actively responded to national policies, advocated a new style of festivals and civilization, strictly controlled group activities, focused on team building while innovating activity plans. On December 18-19, it carried out a high employee participation, The 20th Anniversary Celebration with a Strong Atmosphere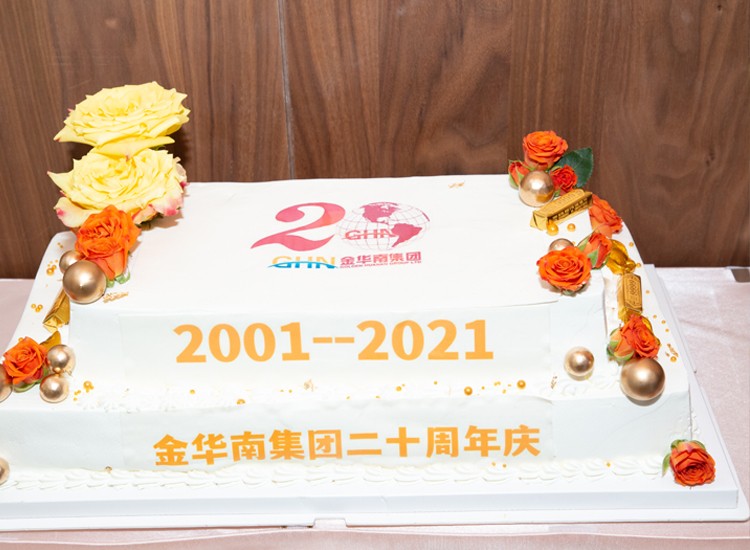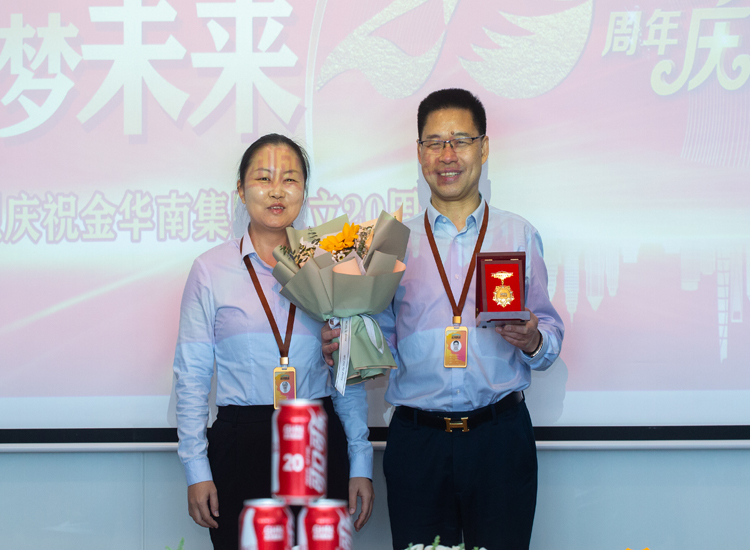 On the morning of the 18th, as the employees checked in and took a group photo, the simple, yet grand, ceremony full of celebration kicked off. Everyone gathered together to celebrate the 20th birthday of Jinhua South Group.
More than 20 colleagues from various departments of the group shared their growth and insights, and expressed their blessings for the 20th anniversary of Jinhua South.
In 2021, a large number of advanced individuals and teams have emerged in the group. They are pioneers, a model of loyalty to their duties, and a model for all our employees to learn from.
At the same time, the group also honored the employees who have followed the growth of Jinhua South and have been in the same boat. We are proud and proud of their contributions to the group's cause in the past years!
For the development of Jinhua South, hard-working employees need excellent steers to guide the direction. It is under the leadership of Chairman Li Jinjiang, who is at the helm of the group, that our group has been able to develop steadily to this day. A song "I want to thank you" expresses the gratitude of all employees to the chairman.
In Jinhua South, we have our passion for life and our vision for the future. The journey is long, only struggle. A new journey has begun: new opportunities, new challenges, and new developments are waiting for us. We have the strategic planning of the leadership, the unity and cooperation of all departments, and the hard work of all colleagues. We believe that Jinhua South will have a better tomorrow!